Thursday Morning Discipleship
Men's Group in Chatfield
We have a Men's Study group meeting in Chatfield on Thursday mornings at 6:00 a.m. For details on the topic and schedule, please contact Pastor Langmade at paul@grace-free.org.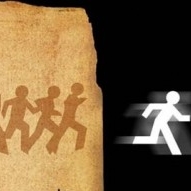 Walking Through Fire
A study on the second letter written by the Apostle Peter
The people who first read Peter's letter were all too familiar with persecution and suffering because of their loyalty to Jesus. Peter warns them of "firey trials." This most likely was a reference to official persecutions by Rome. Peter tells them how to walk through these firey trials in anticipation of the glory to come. The key phrase - be hopeful! God will help you and Jesus is coming.
Join us as we study this letter section by section. All you need is a Bible. If you don't have one, we will provide one for you.
Thursday mornings at 7:30 a.m.