The overseas missionaries supported by our church are listed below. Copies of their letters are available in the church foyer on the Missions Board.
Jonah and Amy Haddad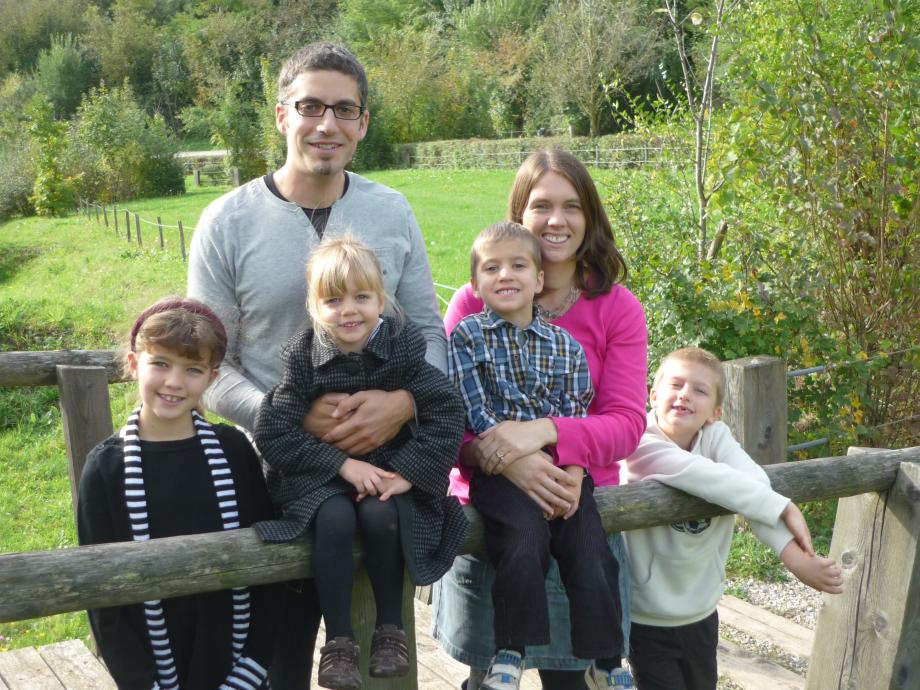 We serve with ReachGlobal and are living and ministering in the city of Lyon, France. Our work here is to encourage and support the French church through teaching and discipleship. We are also involved with ministry to English-speaking internationals.
Larry and Bella Mori

Larry and Bella, with their children Timothy and Tiffany, have been serving as EFCA/ReachGlobal career missionaries in Japan since 1997. Larry became a Christian at Calvary Evangelical Free Church in Rochester while working at IBM. Bella was born in Hong Kong and became a Christian while studying in Canada. Later the Lord led them both to serve as missionaries to Japan. It was in Japan that Larry and Bella first met while they were both serving as missionaries at the Sendai EFC.

They currently serve at a church started initially from their home called Sendai Izumi Church. It is located in NE Japan in the burgeoning northern suburb of the city of Sendai (population of 1.1 million). They were living in the region at the time that the 2011 Japan Earthquake/Tsunami hit and have been involved in Tsunami relief work since that time. They like to work on a team of missionaries/pastors using their spiritual gifts to bring the Gospel to the Japanese. They are praying for committed long-term team members to join them in the future in the hope to help Sendai Izumi Church to grow to the point that they can move on to start a new church.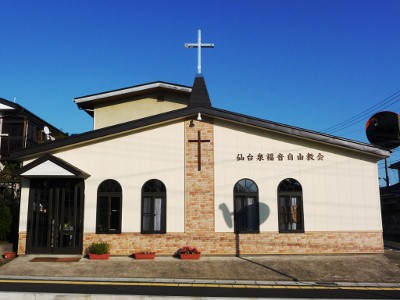 Their church's purpose is to live in obedience to Jesus (discipleship) due to thankfulness for Jesus' love for us (worship), and to multiply healthy churches in NE Japan by winning Japanese to Christ (evangelism). Evangelical Japanese Christians are said to be less than 0.5% of the population. For the Church in Japan to grow spiritually, as well in number, we desire and pray that the Japanese Christians we raise up will be bold to share the good news and to be involved in discipling others.
Garth and Jody Pederson

Garth and Jody, along with their children, Samuel, Anna, and Nicholas, are missionaries with Mission Aviation Fellowship serving in the Democratic Republic of Congo, based in Kinshasa, the capital city. A highlight of their ministry is seeing God use their skills and availability to bless the Congolese people.
"We enable missionaries and national pastors to bring the Gospel message to remote areas of Congo. We transport critically-needed medical personnel and supplies to places with no other medical care. We fly Bible translators in to review translation projects and train national translators. We provide flights for disaster relief which have included volcanic eruptions, tornadoes, and outbreaks of disease. We also fly medical evacuation flights and vaccines for Congo's children."
Gary and Chris Persons

Our desire is for the Bolinao speaking people in the Philippines to know Christ and the power of his resurrection and have their lives transformed by God's Word in the language they understand best, the language of their heart. We are working with Wycliffe Bible Translators. Gary and his first wife, Diane, began working in the translation project in the late '70s. After Diane's death, Chris joined Gary in the project as his wife in 2005. Along with a team of co-translators, we have translated the New Testament into the Bolinao language. All of the Bibles have now been delivered to Bolinao and distribution is ongoing.

God's faithfulness in bringing the Bolinao Bible to completion was celebrated in October 2012 in two Bolinao municipalities. An initial Scripture Engagement Seminar has been held and the pastors from 15 different churches have worked on a 2-year plan for how the Bolinao Scriptures can be used.

Our plans for the forseeable future, Lord willing, are to continue to encourage the Bolinao churches and work with them on Scripture Engagement, to work on the Bolinao dictionary which may take about three years for completion, work with Bolinao churches on the revision of about 300 more Bolinao hymns, write a couple of linguistic papers about unique features of the Bolinao language, and possibly become involved in some training or administrative activities. Chris will continue her involvement with our organization's scholarship funds for Filipino mother-tongue translators pursuing graduate level training in linguistics and translation and will help Gary wherever possible. Please pray for the out working of the Lord's will for the Bolinao.