How to get unstuck from "sticky" situations.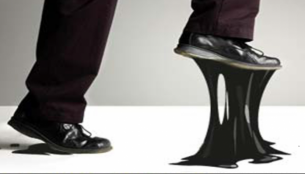 Join us for our new late Fall Series—UNSTUCK! How do we get unstuck from a painful relationship break up? Or we lose our job or life just took a real bad turn and we are stuck in limbo? We don't know what to do next. We are emotionally spent and numb. We are between a rock and a hard place. Can't move forward and can't go back, now what? Join us as we explore what Moses and the Israelites did when they were stuck, big time, at the Red Sea. The Egytian army was behind them and coming on hard. They had no place to go. Now what? Well, we know that God rescued them by splitting the Red Sea right before their eyes, and destroyed the Egyptian army as well.

We will look at 5 powerful lessons from this episode in the weeks to come:
1. God's appointments
2. Bad Prayers
3. The Waymaker
4. Faith and Fear
5. Don't Forget to Praise Him

Series begins October 12.